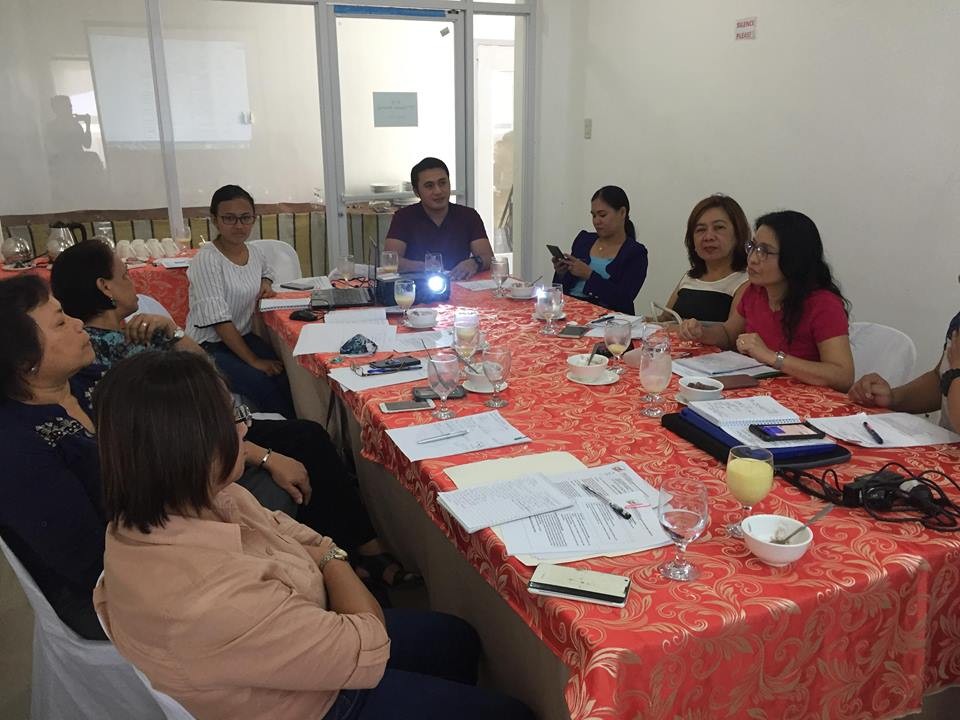 Tacloban City, Leyte - Majority of its member-institutions have attended the 2nd Quarter meeting of the Research Information Council (RIC) of Eastern Visayas Health Research and Development Consortium (EVHRDC) held on April 6, 2018 at the DOST-8 Conference room, Candahug, Palo, Leyte.
Presided by its chair, Mr.Willard N. Riveral of Naval State University (NSU), the council deliberated on matters such as the EVHRDC website management and improvement, finalization of plans for the institutional visit in ESSU, and the Capacity building for researchers and potential consultants. Likewise, the council initiated the clustering and assignment of the different member-institutions to the council members to efficiently collect pertinent information on their health-related activities which will then be uploaded to the consortium's website. 
The meeting was attended by Dr. Mary Ann Jilly Ramirez of Southern Leyte State University (SLSU), Ms. Pia Monina Lovete of the Department of Interior and Local Government (DILG), Mr. Mark Bency M. Elpedes of Eastern Samar State University (ESSU), Ms. Josephine Hipe of Philippine Institute of Traditional and Alternative Health Care (PITACH), Ms. Gemma T. Tabao of Philippine Information Agency (PIA), Ms. Resurreccion Q. Enage of the  National Economic and Development Authority (NEDA-8), Dr. Sherrie Ann Cananua-Labid of Samar State University.