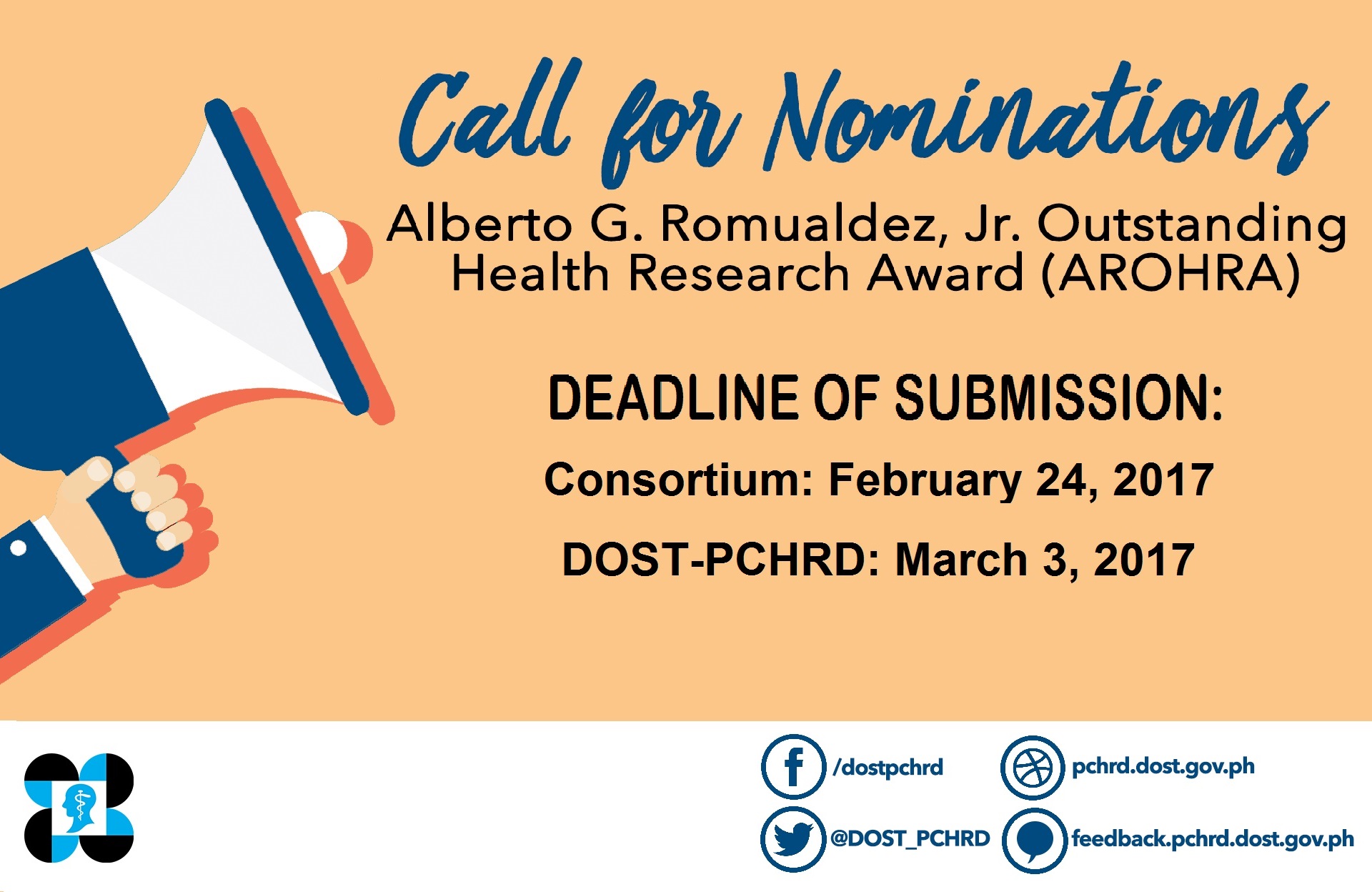 "ALBERTO G. ROMUALDEZ JR. OUSTANDING HEALTH RESEARCH AWARD (AROHRA)"
Given to a research program or project that has demonstrated the link between research and practice through the utilization of research findings in the health delivery system.
* Health Services Research
-The award is open to a completed research program or project done by Filipino researcher/s. The nominated entry must be done mainly in the Philippines.
-Any institute; member of the consortium; scientific, technological and professional societies or associations; research institutes; universities and colleges; and individuals may nominate. Strictly no self-nomination is allowed.
-Winners will receive plaque of appreciation and Php 500, 000 per category.
DEADLINE OF SUBMISSION OF NOMINATIONS:
* Consortium: February 24, 2017
* DOST-PCHRD: March 3, 2017
For more details and guidelines, please visit the DOST-PCHRD website.