The Eastern Visayas Health Research and Development Consortium (EVHRDC), spearheaded by the chair of the Capacity Building Committee (CBC), Dr. Virgildo E. Sabalo, conducted a two-day Data Analytics and Statistics Training last July 18-19, 2022 via Zoom and Facebook live. A total of 150 researchers from various member institutions joined the activity.

Mr. Norberto Milla served as the resource speaker of the activity. His talk focused on the various statistical software such as JASP, R and RStudio on how to use it while researchers are conducting their scientific research. Moreover, it can also help them in providing speedy and accurate results.

The participants were divided into three groups in which they were given different data sets and tasked to analyze it using the software. ach group presented their group outputs to the body.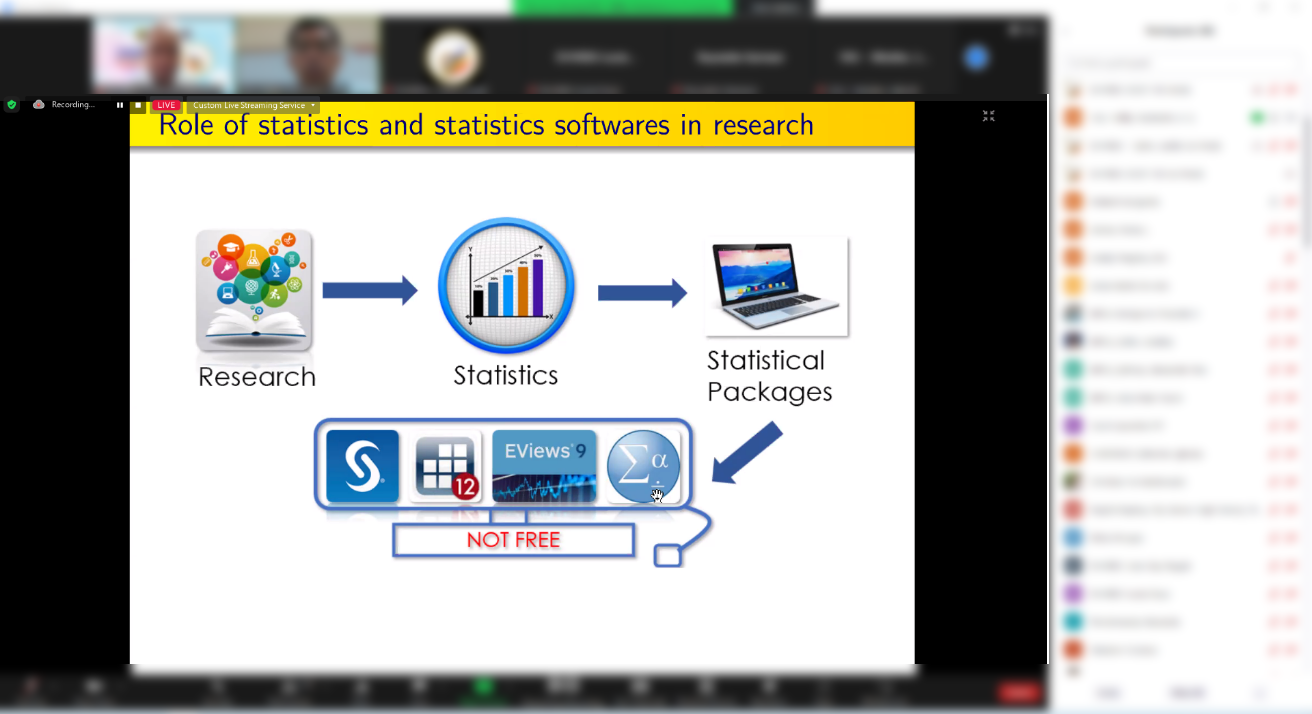 Mr. Norberto discussed the Role of Statistics software in research.