Eastern Visayas Health Research and Development Consortium (EVHRDC), aiming to lead in the generation, utilization of knowledge and innovation of technology products and services in promoting optimal health and improving the quality of life in Eastern Visayas. The EVHRDC is now accepting for any health-related research proposals.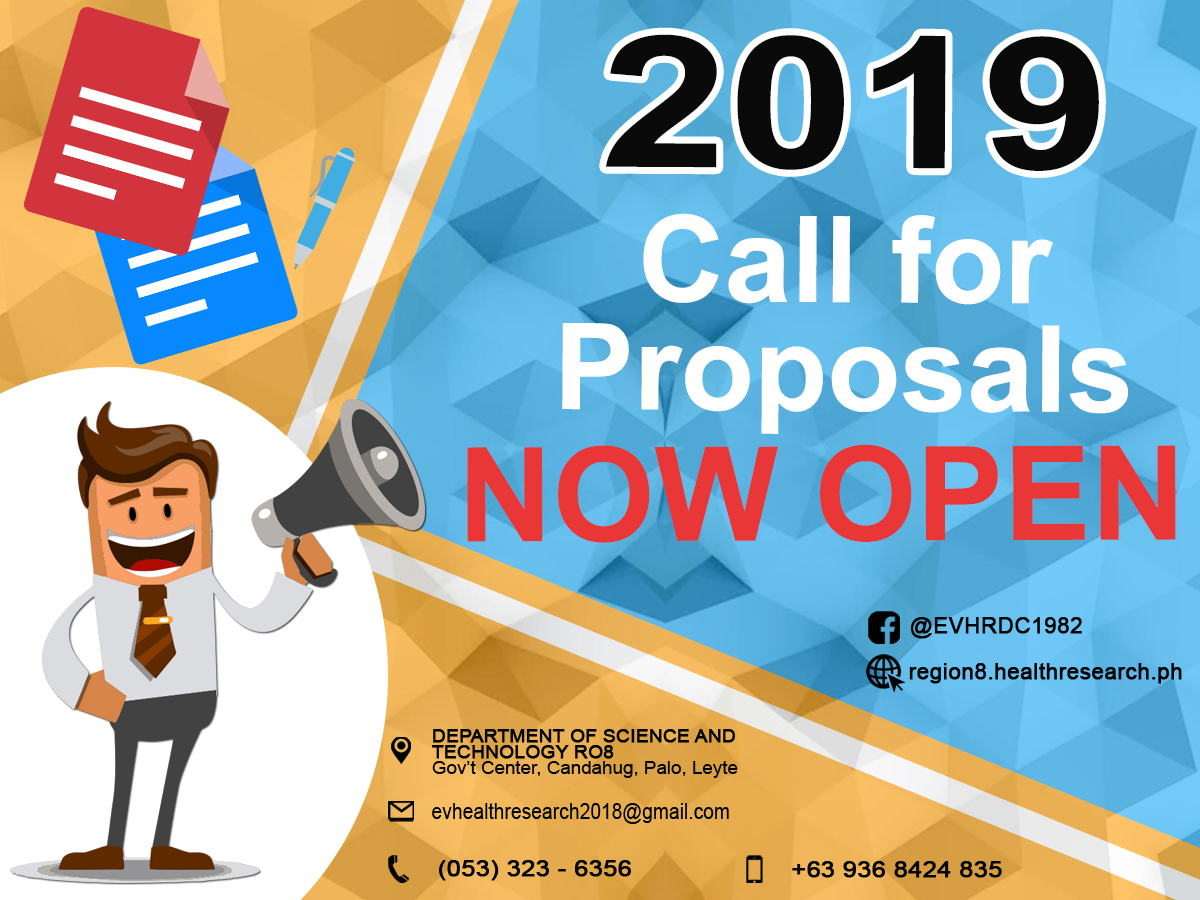 Individuals or Institutions.

Research team must have at least one content specialist required ( well-grounded understanding of health sector, health economics, health financing, social sciences and policy development, and program development).

Project leader has good research track record with minimum of 2 years experience in conducting research on the subject matter.
1. Interested applicant should submit a capsule proposal. The capsule proposal should follow the DOH Research Management Program format.
Project Title (no more than 20 words).

Significance of the Study (no more than 50 words).

Health Issues and/or Policies that will be addressed (no more than 500 words) Provide a rationale for your project, including any relevant information about the main topic of the research and a brief background of the study.

Specific, Measurable Objectives (no more than 200 words) Please indicate the general and the specific objectives.

Methodology (no more than 1000 words).

Government or Non-Government Partners to work with including field(s) of specialization.

Relevant experience your Organization/Research team has for carrying out this project (no more than 500 words).

Total Estimated Budget.

Duration of the project (no more than 12 months)
Applications can be accepted only in English. Send applications to this email address: 

This email address is being protected from spambots. You need JavaScript enabled to view it.

Label the subject as: "CAPSULE PROPOSAL FOR EVHRDC FUNDING"
MINERVA P. MOLON, MD, MPH, FPPA, CESO III
Government Center, Palo, Leyte