Tacloban City, Leyte - The Philippine Council for Health Research and Development (PCHRD) is set to hold the third phase of their series of trainings in the region entitled "Capacity Enhancement on Health Research for Disaster Risk Reduction Management" on April 23-24, 2018 at Hotel XYZ, Tacloban City.
The first among the series was the Orientation to Concepts and Principles for Region 8 which was held last February 13-14, 2018 at Hotel XYZ wherein the primary aim was to orient the participants on the standard concepts, frameworks, and methods used in developing research capacities.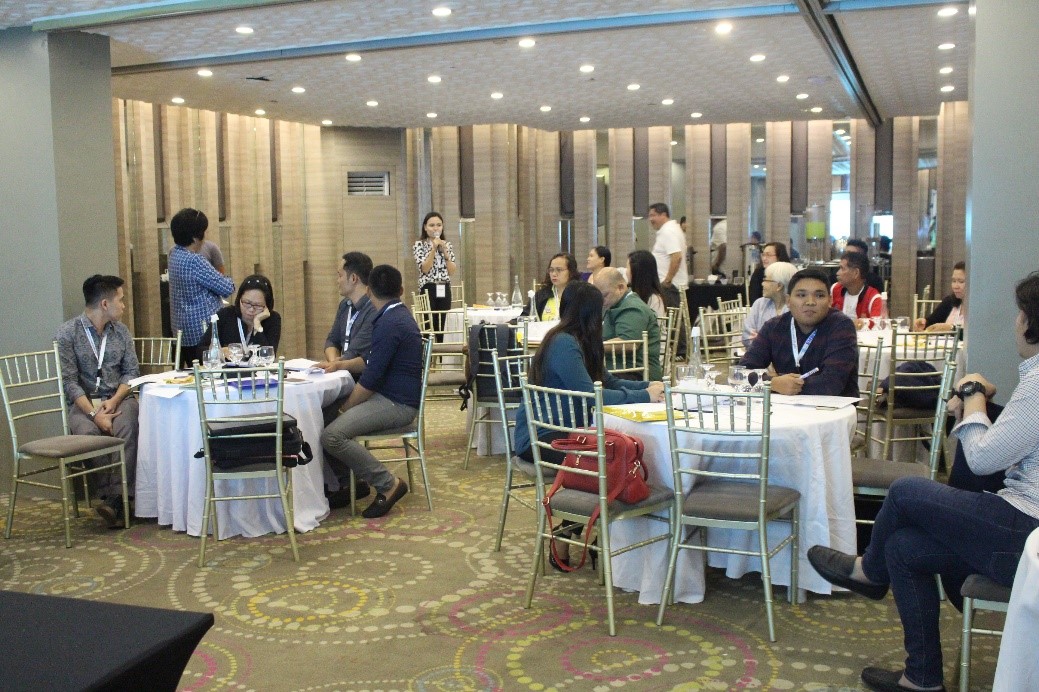 Plenary session with Dr. Ofelia Saniel (standing on the left) during Phase I: Orientation to Concepts and Principles for Region 8
Phase 2, the Development of a Research Proposal, was held at the same venue last March 20-22, 2018 with the objective of developing capacities to design and utilize health research projects to enhance health-related risk reduction initiatives in the country.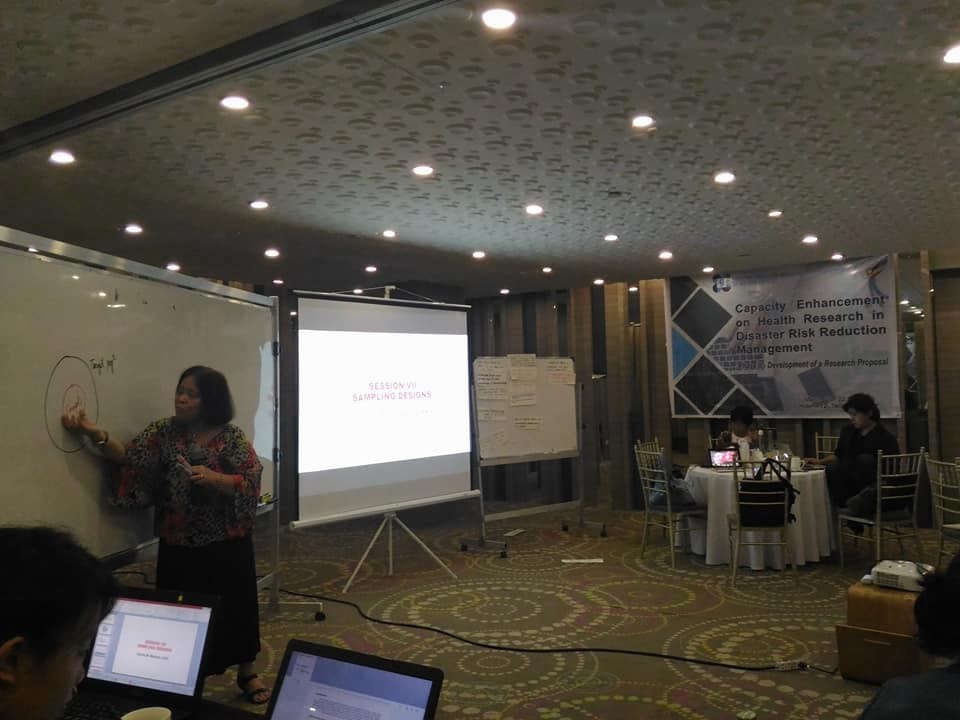 Dr. Ophelia Mendoza discussing Sampling Designs during Phase II: Development of a Research Proposal
Once again, the DOST-PCHRD, EVHRDC, and the participants will come together for the conduct of Phase III: Presentation of Proposal for Technical Review on April 23-34, 2018 at Hotel XYZ in which the previous resource persons will be the technical reviewers of the research proposals to be presented during the two-day activity.
There will be nine (9) presentors from different institutions and SUCs, namely: Southern Leyte State University (SLSU) Main Campus, Eastern Visayas State University (EVSU), Naval State University (NSU), Visayas State University (VSU), Palompon Institute of Technology (PIT), Eastern Visayas Regional Medical Center (EVRMC), Eastern Samar State University (ESSU), Samar State University (SSU), and Schistosomiasis Hospital.
This upcoming activity will be the final phase of the series and the proposals on health research for disaster risk reduction management that will be presented are all subject for possible funding of the DOST-PCHRD.