"Skills Development Training for Project Pitching"- this was the theme of the webinar attended by 93 participants who are researchers from member institutions of Eastern Visayas Health Research and Development Consortium (EVHRDC). The activity was held last August 26, 2021, via Zoom Conference.


Dir, Ernesto M. Granada, DOST 8 Regional Director and Co-chair of EVHRDC Executive committee, opened and welcomed all participants to the activity. Dr. Sherrie Ann C. Labid, RUC Chair, delivered the rationale of the webinar. Ms. Jean Gay O. Ragub, the EVHRD Coordinator, introduced the resource speaker Dr. Gloria Nenita Velasco, The Chief Health Policy Development and Planning Bureau Health Research Division DOH.

Among the topics highlighted are Health Policy, Types of Policy Instruments Concept of Policy Cycle, Gap and window, how to develop a policy brief or presentation and its types, Difference between the policy presentation and the research presentation.
She emphasized that the policy presentation must be specific and actionable, deter the use of the same presentation for all target audiences in all instances, and should not get discouraged if they do not get the response they were expecting.
After the presentation, the workshop commenced, wherein participants were grouped and moved to their break-out rooms. The participants should reflect their presentation on the answer to the questions provided.The workshop was followed by presentations of their outputs and critiquing of presentations by Dr. Velasco.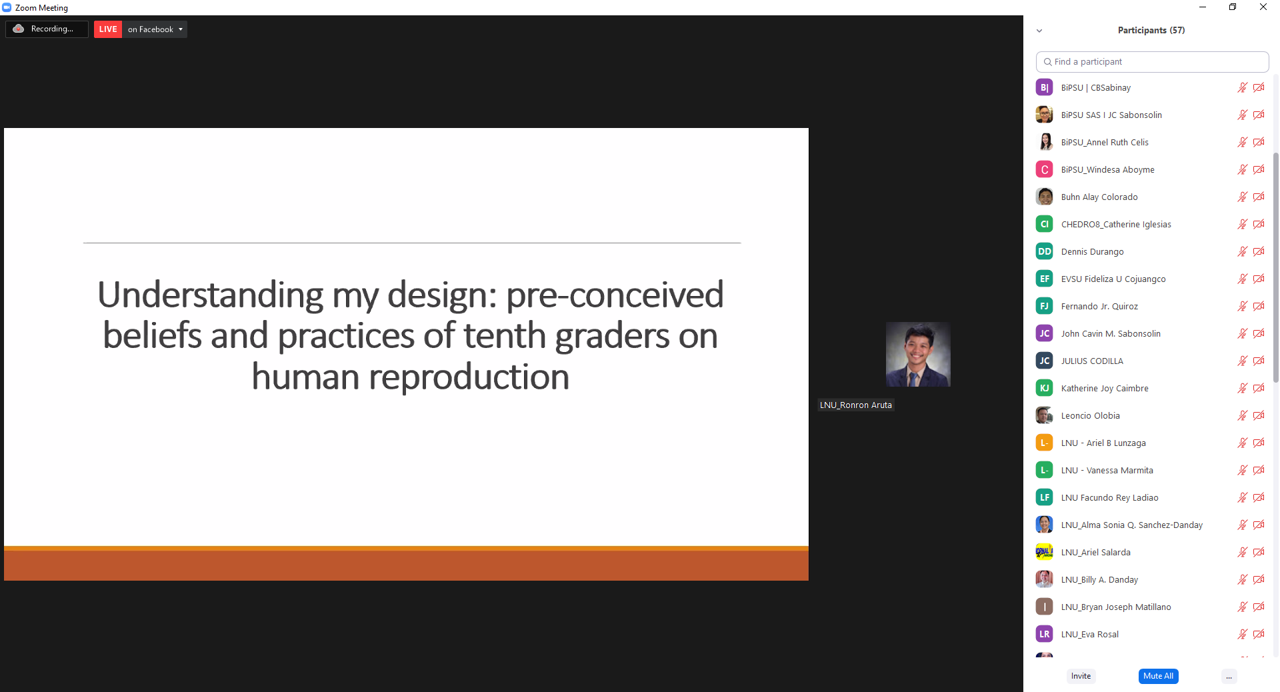 Ms. Alysya Marie Pedraza, the Cluster Head of PCHRD Visayas, delivered her insight and inspirational message. A certificate was awarded to the resource speaker by Dr. Reynaldo Garnace, CBC Member. The activity was formally closed with his closing remark.