News
Details

Written by

EVHRDC

Category: News
Hits: 168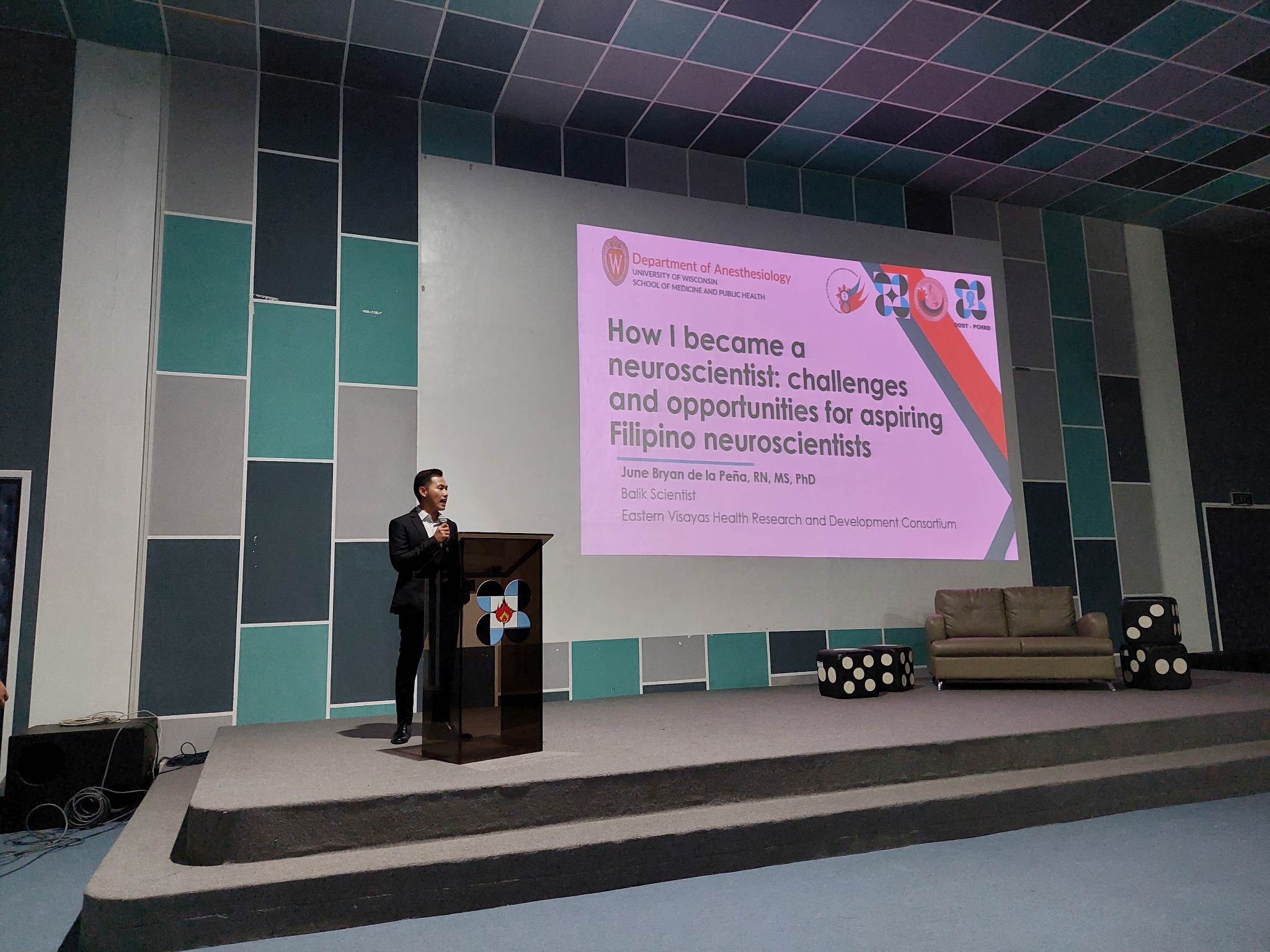 The Eastern Visayas Health Research and Development Consortium is currently hosting the Balik Scientist Program engagement of Balik Scientist Dr. June Bryan de la Peña, a neuroscientist from the University of Wisconsin-Madison. For the first leg of his engagement, Dr. de la Peña together with the EVHRDC Secretariat, conducted a consultation with the officials and Research Directors of the Samar State University on November 23, 2022. Dr. de la Peña visited the different laboratories of SSU and provided recommendations on how they could maximize their impressive research facilities in conducting research work that could benefit the region.
On the next day, he visited the Philippine Science High School-Eastern Visayas Campus for a Science Outreach Activity and consultation.  The Forum entitled "How I Became a Neuroscientist" was attended by very active students from Grades 8-11. The activity ignited the interest of many students to consider neuroscience as possible career path. This was followed by a consultation with the PSHS faculty and researchers where Dr. de la Peña discussed possible areas for collaboration and gave recommendations on the research topics that the faculty and students could work on using the school's available resources. Dr. de la Peña will be visiting more member institutions of the consortium in order to achieve one of the main objectives of this BSP engagement, which is to establish a strong collaboration among EVHRDC member institutions and open channels for resource sharing to nurture the research culture in Eastern Visayas.
Details

Written by

Dr. Sherrie Ann C. Labid, (SSU/RUC Chair)

Category: News
Hits: 169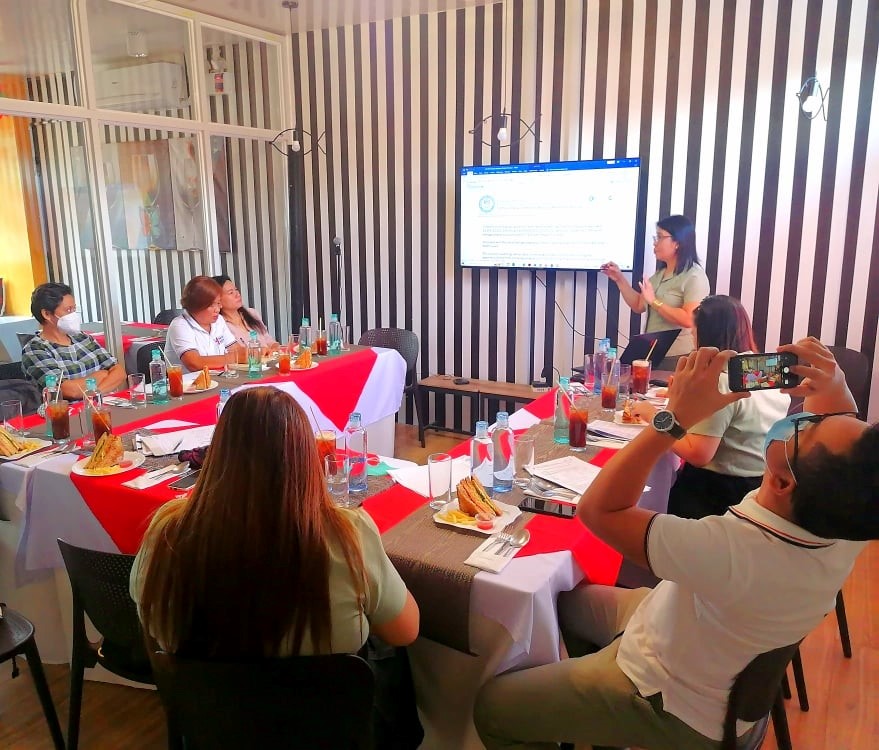 CATBALOGAN CITY- In its commitment to address Sustainable Development Goal No. 3, which is to "ensure healthy lives and promote well-being for all at all ages," Samar State University, represented by the Executive Director for Research Sherrie Ann Cananua-Labid and her team conducted the first collaboration meeting with some health units of the Province of Samar on November 14, 2022, 2:00 PM at Mare e Monte, Catbalogan City.
Salome Patosa, the  Maternal, Newborn, Child Health and Nutrition (MNCHN) Coordinator of the Provincial Health Office; Melba Gruta, the Provincial Population Officer IV of Samar; and Mark Bons Fernandez, the Community Development Worker of the Family Planning Organization of the Philippines Plan International, were each there in their respective capacities. Alevir O. de Guia and Nathalie Ann Acosta, faculty members from the College of Arts and Sciences, and Mary Ann Apacible, a faculty member from the College of Nursing,  Joshua Josime Siachua, Research Assistant, and James Cataros, a student in the College of Education were also in attendance.
Later that day, Shalom Baile, a nurse from San Jose de Buan, and Jhunlie Escala, the Samar Provincial Youth Development Officer, joined the team.
Discussion topics included the alarmingly high rate of teenage pregnancies, malnutrition, and the prevalence of HIV/AIDS, among other significant and growing health issues in the province.
Participants discussed the various initiatives that respective agencies or units had carried out to address these urgent concerns in the past years.
According to Fernandez, the FPOP has trained peer educators in Sta Margarita Samar who are champions of adolescent sexuality and reproductive health. Gruta stated, "their agency has implemented programs deemed helpful but were suspended because of the covid-10 pandemic, but we are returning to it again."
Escala, the driving force behind the SIRAK Kabataan, expressed his passion for the young in Samar and his desire to create a separate unit that will only cater to their needs, with the option of working in collaboration with the University.
Labid said she would study the viability of establishing a Samar Island Center for Youth Development (SI-CYD) as Executive Director for Research at SSU.
The need for baseline information regarding Samar adolescents' lifestyle, sexuality, and reproductive health was another issue that representatives shared during the meeting. Gruta cited the YAFS poll, although the most recent data had not yet been made public. Additionally, the data do not accurately describe the Samar youth. The body asked SSU for their expertise in conducting research. Additionally, looking into how well the different programs their organizations have implemented are working could be added.
The meeting ended with the affirmation to collaborate in the implementation of some University-approved projects and studies, as listed below.
Factors Associated with Adverse Pregnancy Outcomes Among Deliveries in Healthcare Facilities in the Province of Samar, Philippines

Adolescent Lifestyle, Sexual and Reproductive Health: Knowledge, Practices, and Challenges

Enhancing Awareness of Young Adolescent Fertility and Sexuality (EA-YAFS) in Samar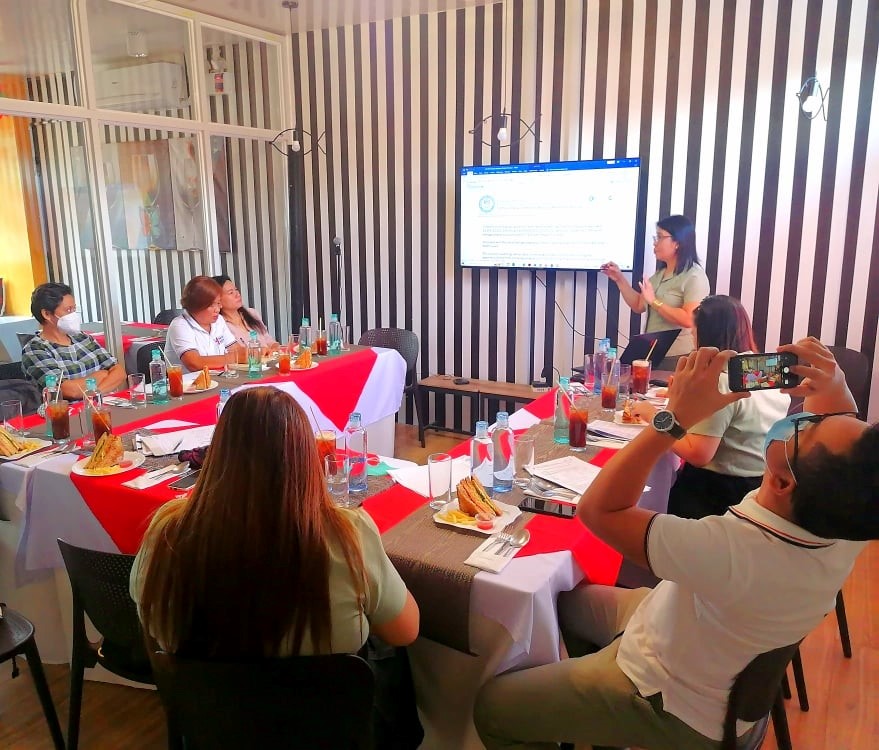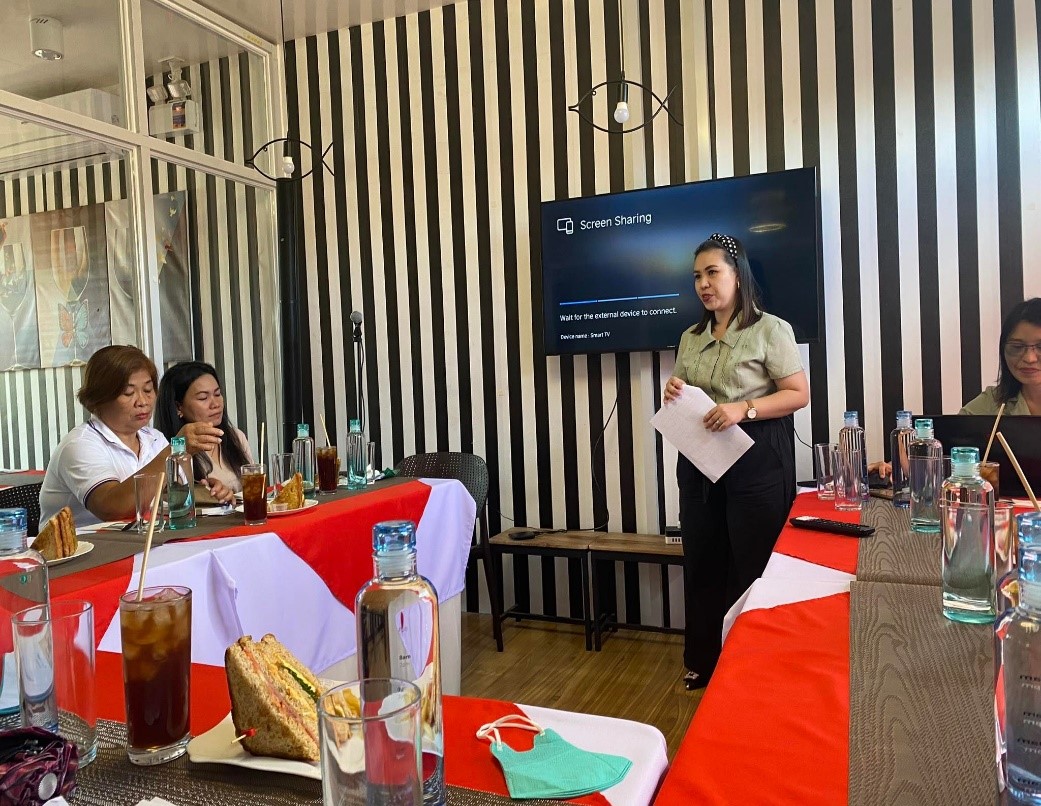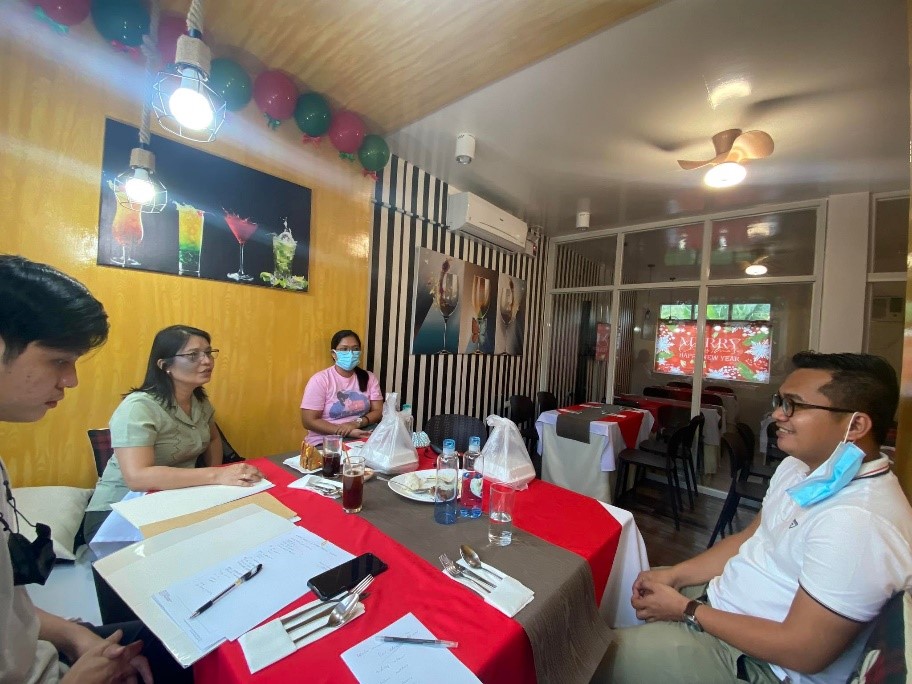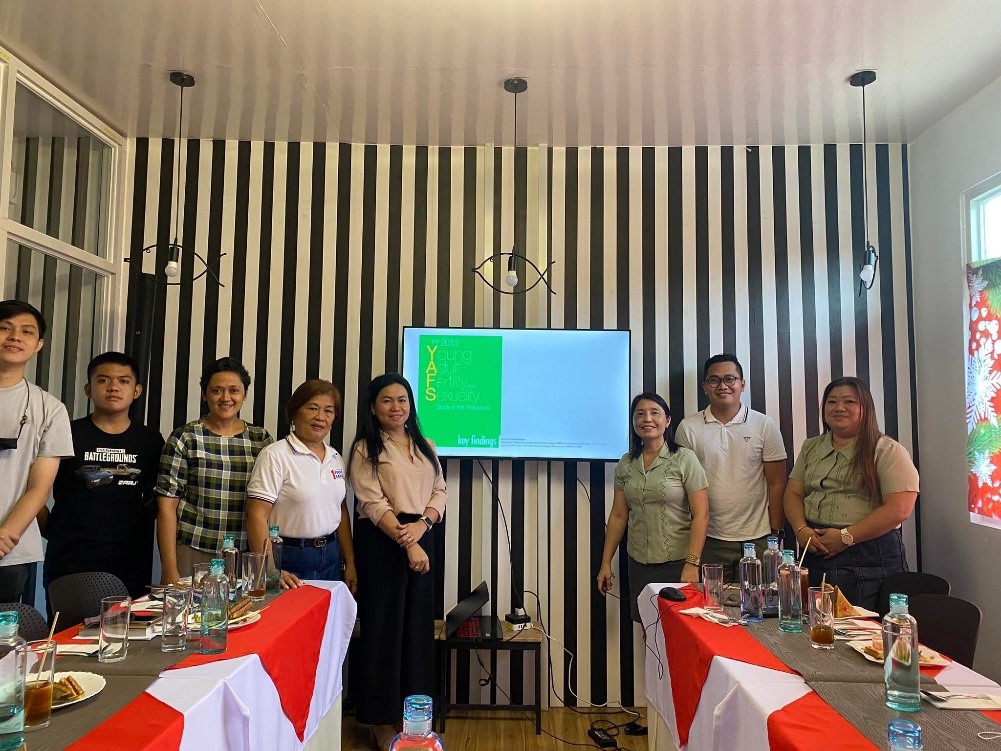 Details

Written by

Mr. Sarwell Meniano, PNA 08

Category: News
Hits: 192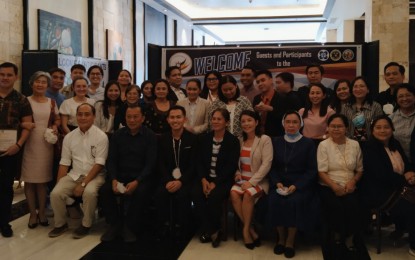 TACLOBAN CITY – The Eastern Visayas Regional Health Research and Development Consortium (EVHRDC) has picked three studies related to prenatal lifestyle, remote learning by nursing students during the pandemic, and infection control in government hospitals as the region's best health research studies.
During the conclusion of the regional health research symposium on Thursday, the three research studies were picked as winners in different categories that would represent the region in the National Health Research Award.
The winner in the oral research presentation (professional category) was the study on the correlation between the prenatal lifestyle among teenage pregnant women, and their obstetrical and neonatal outcome by Ryan Cris Jordan, medical specialist of Basey District Hospital in Basey, Samar.
For the student category, the winners were six students of the University of the Philippines Manila's School of Health Sciences who studied the perceived psychological distress and academic burnout among nursing students during emergency remote learning during the pandemic.
Details

Written by

PCHRD

Category: News
Hits: 161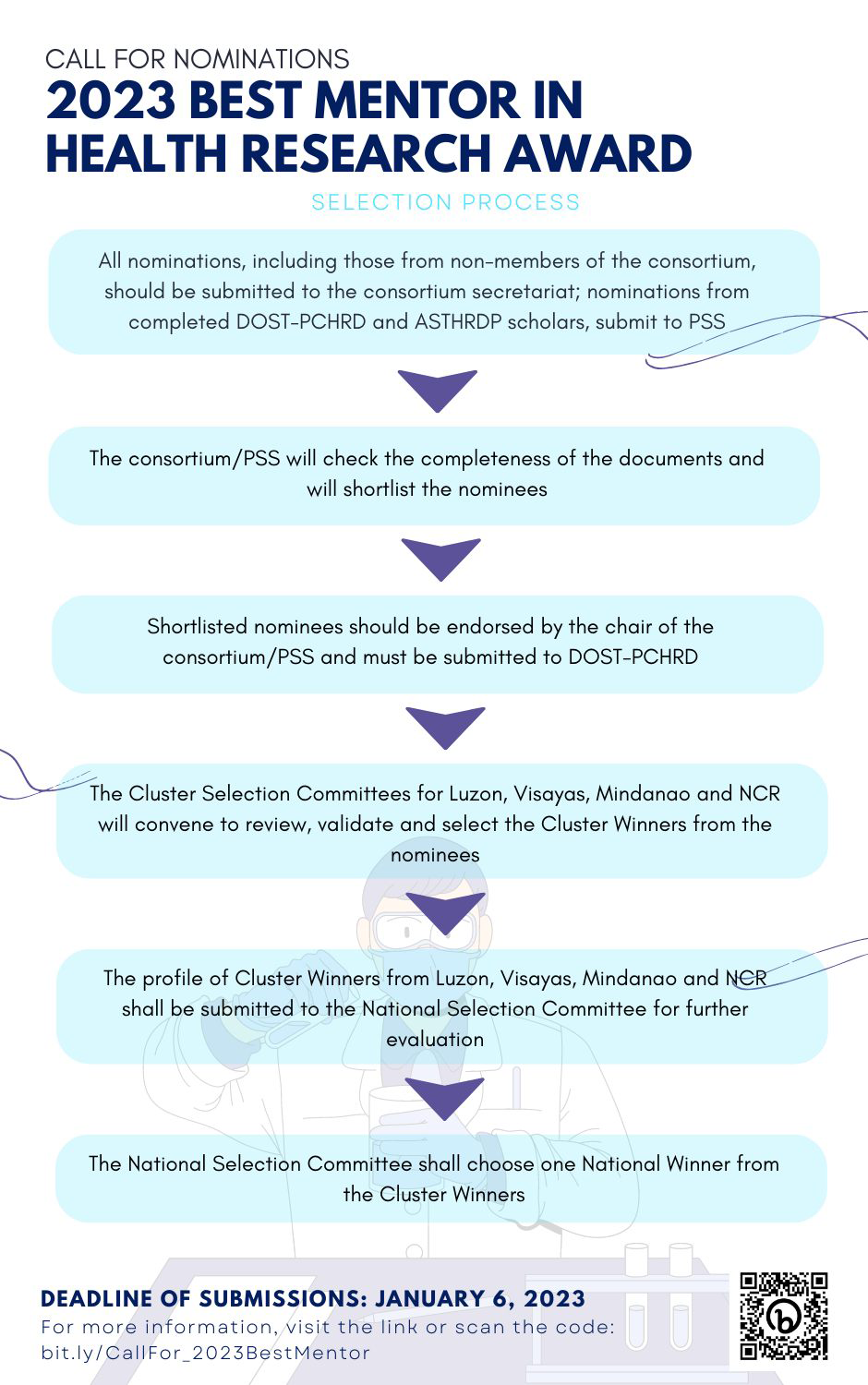 The Department of Science and Technology- Philippine Council for Health Research and Development (DOST-PCHRD) is pleased to announce that the call for nominations for the 2023 Best Mentor in Health Research Award is now open!
The Best Mentor in Health Research Award is offered biennially to recognize and reward mentors in health research who have built the capacities of researchers in the health sector and, in the process, propelled significant advances in the Philippine National Health Research System's (PNHRS) thrusts as identified in the National Unified Health Research Agenda (NUHRA).
A. WHO CAN NOMINATE?
The nominating party may be any of the following:
Head of the nominee's institution or immediate supervisor

Colleague/s

Trainee/s

Student/s

Advisee/s
Self-nomination is not allowed.
B. WHO CAN BE NOMINATED?
Must be a Filipino citizen

Must be with appropriate or relevant academic qualifications

Must be actively involved in mentoring researchers/students or colleagues for at least 3 years

Has a good track record as a researcher in terms of any of the following: publication, product development or policy formulation

Professionally involved in health research activities either as a research program/project leader, principal and co-principal investigator, mentor/adviser/trainer, or author/co-author

Actively involved in any health research activities in the last 5 years such as conduct of research training and extension work, paper presentations, fund generation, research promotion and networking, research agenda setting, and capacity-building activities
NOTE: Winners are ineligible for subsequent nominations, while non-winners are still eligible for nominations if they submit a new set of documents, but not for consecutive calls of nomination.
Details

Written by

Ma. Elsa Gerona, DepEd 8 (RUC Member)

Category: News
Hits: 125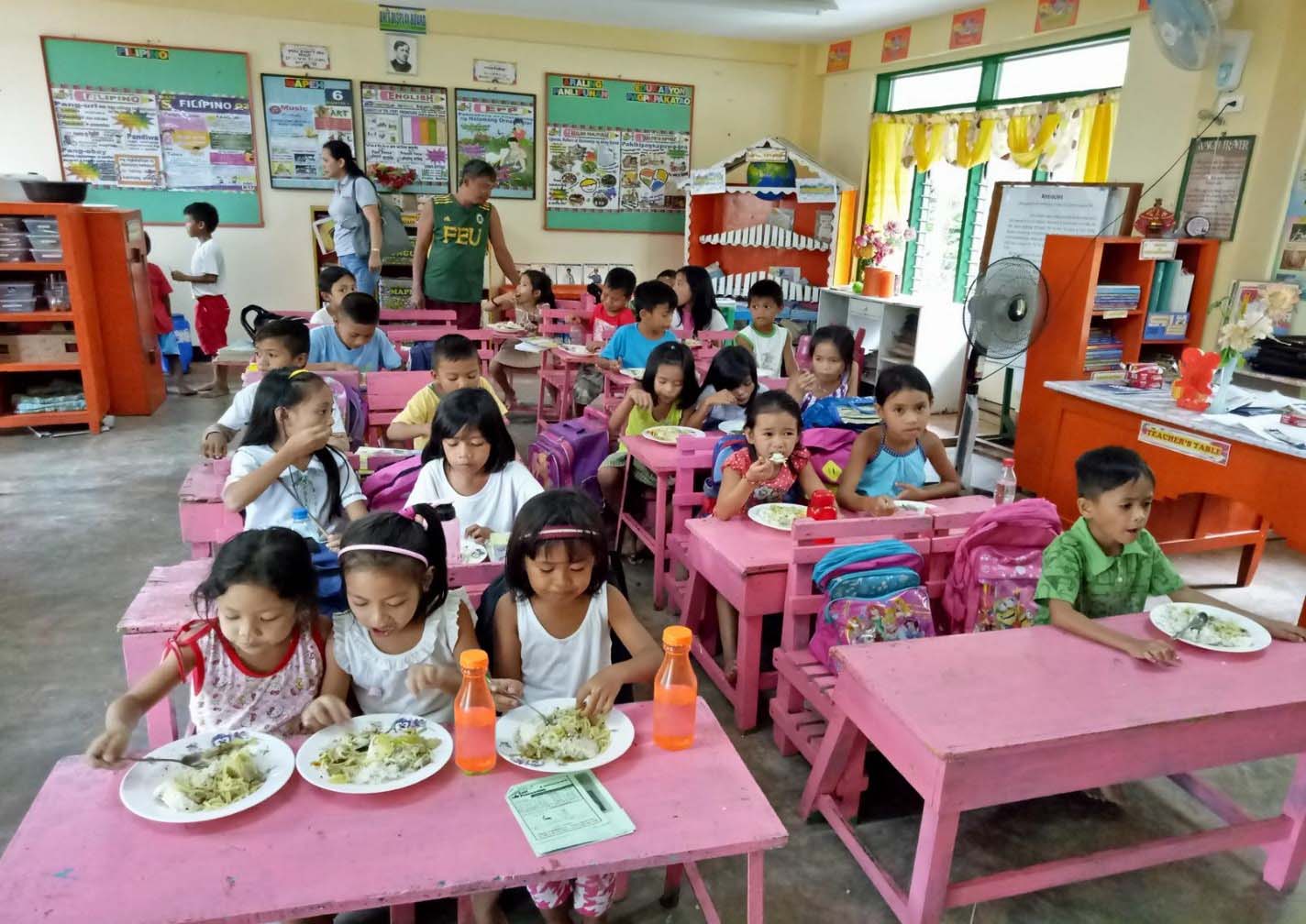 The Department of Education Region 8 will launch the School Based Fee School-BasedSBFP) this SY 2022-2023 starting August. It will serve 190,831 beneficiaries all over the region . The program will cater to all incoming Kindergarten and Grade I to 6 students who are "wasted" and "severely wasted" based on the recent SBFP report.
According to Cesvi Foundation, wasted children refers to those with weight that are too low for their height, and their bodies waste away. Wasted young children have high risk of dying.
To address the concern on wasting, the program shall provide nutritious foods for at least 120 feeding days.
The program will cover only public schools. Further, students who have moved to Grade 7 are no longer part of the program.
Through the years, SBFP has been addressing hunger among school children and encouraging learners to enroll, contributing to the improvement of the nutritional status. Aside from also providing nourishment for their growth and development, and helping boost their immune system, the program also enhances and improves their health and nutrition values.
SBFP is one of the six flagship program of "OK sa DepEd" under the Bureau of Learning Support Services, School Health and Nutrition Division. Other programs include: 1. Medical, Dental and Nursing Services, 2.National Drug Education Program, 3.Wash in School, 4. Reproductive Health, and 5. Mental Health.