News
Details

Written by

John Paul Roca, DOH RO8

Category: News
Hits: 544
Press Release / May 15, 2020
Department of Health- Eastern Visayas received today the results of 156 sample specimens tested at Eastern Visayas Regional COVID-19 Testing Center (EVRTC).
Of the 156 sample specimen tested,  four (4) turned positive (Patient EV-21 to EV-24) and these are all from Tarangnan, Samar. The new confirmed cases are the close contacts of the confirmed COVID-19 cases in the area.
The new four confirmed cases are Patient EV-21, is a  42 year-old, male; Patient EV-22 is a 63 year-old, male; Patient EV-23 is a 18 year-old, female and Patient EV-24 is a 21 year-old female.
Patient EV-21, EV-23 and EV-24 will be brought to the identified local Community Isolation Unit for medical assessment and isolation while Patient EV-22 will be referred to the Samar Provincial Hospital since he belong to the vulnerable group.
Community transmission has been continuing in Tarangnan, Samar for a month already and the  cases continue to rise as mass testing was conducted. A non-pharmaceutical intervention such as setting-up of community isolation unit for the suspects, observing social distancing and staying at home must strongly be enforced to interrupt the ongoing transmission and reduce the spread of infection.
Details

Written by

Jamie Faith De Veyra, VSU

Category: News
Hits: 547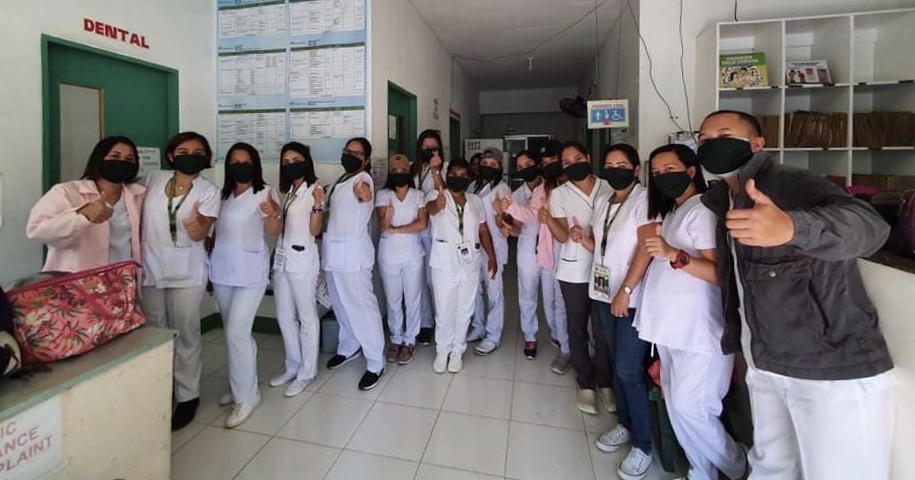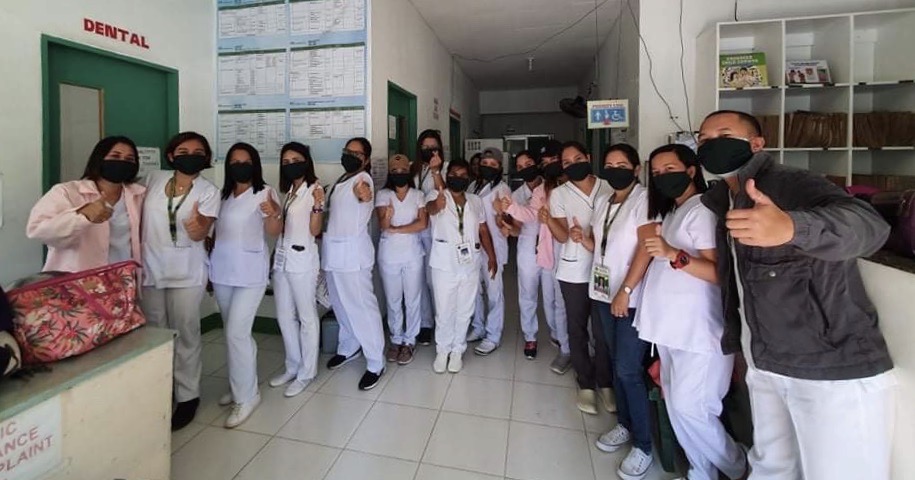 VSU students and alumni organized an initiative to raise funds to produce alternative personal protective equipment for frontliners and other vulnerable groups.
Tabang PH, a civic engagement group formed by Viscans Jamie Faith De Veyra, Felix John Amestoso, Allen Glenn Gil, Kit Felian Tenio, Trishia Jade Acilo, and Weneline Balena initiated fundraising to produce alternative PPEs.
This is to cover for the shortage of PPEs as the world battles to stem the spread of novel coronavirus.
"The mortality rate of healthcare workers in the Philippines is very high. We feel like a factor for this is the shortage of PPEs. You see in the news that a lot of nurses and doctors are making use of trash bags as alternative protection. This is why we wanted to focus on making PPEs like masks, face shields, and sanitizers," Amestoso said.
Felix John Amestoso, a science research assistant in VSU ITEEM - Marine Laboratory, leads the team in Baybay City.
"There are also plenty of people who do not have the privilege to stay in their homes. There is also the skeleton workforce, for example, who are called to go out of the safety of their own homes to keep the economy going. We saw a lot of them did not even have face masks. Providing these people with makeshift protective gear, we are slowing down or preventing the spread of the virus."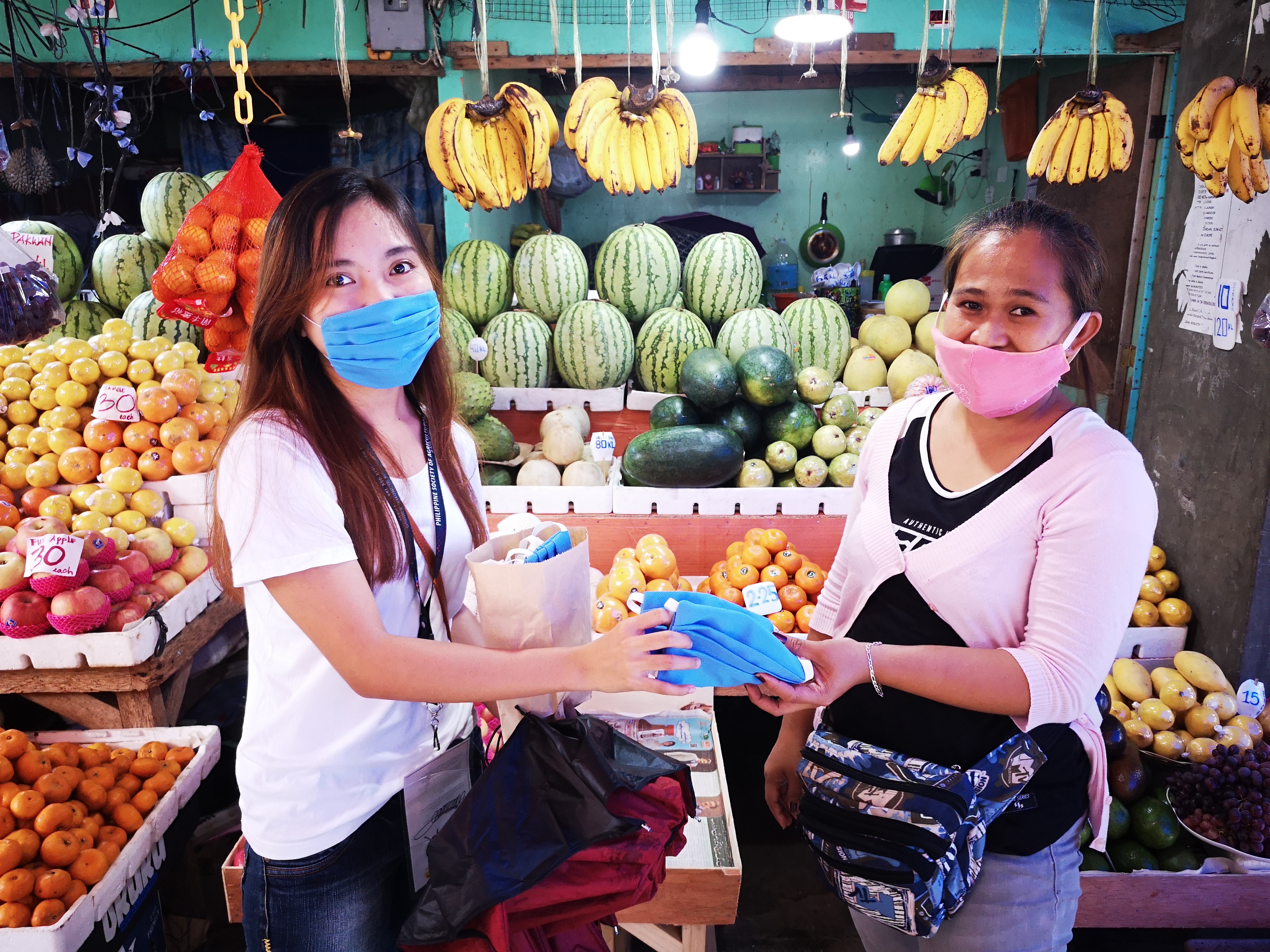 He emphasized the word "makeshift" to acknowledge that the PPEs will not necessarily be on-par with medical-grade protective gear but in the words of healthcare workers themselves: it's better than nothing.
The makeshift PPE is the best, if not only, option for many people.
"The sanitizer, face mask, and shield are deliberate. The face mask is meant to be paired with a face shield so as to be an additional layer of protection and with that the sanitizers to keep your hands clean."
"You can go around with a face mask and shield but it seems utterly useless if your hands are dirty."
Tabang PH has teams in Tacloban City, Baybay City, Ormoc City, Matalom, and Albuera in Leyte, as well as the towns of Libagon and Sogod in Southern Leyte. Each team functions independently of the other with the common goal: help protect frontliners, protect the community.
The team struggled to put themselves together in the beginning. The community quarantine limited their mobility. With many establishments closing, delaying procurement of materials in towns like Tacloban City. There is also the group being unofficial.
Details

Written by

John Paul Roca, DOH RO8

Category: News
Hits: 552
Press Release | 17 April 2020
The Department of Health – Eastern Visayas Center for Health Development informs the public that there is one additional case of COVID-19 in the Region. This brings the total COVID-19 confirmed case to five (5).
The confirmed case is a 58-year-old, female from Burauen, Leyte with a history of travel from Guam (February 2020) and arrived in Manila last March 9, 2020. She stayed in Manila for 2 days then on March 13, 2020 arrived in Burauen, Leyte via a private vehicle together with 16 individuals composed of relatives and friends. All 16 passengers are asymptomatic at the moment. Symptom of sore throat was noted by the patient on March 23 followed by fever, headache and vomiting on the following day which prompted her to seek consult at the Rural Health Unit of Burauen but was referred to EVRMC. Upon triage in the EVRMC she was classified as a Mild PUI. She was advised strict home isolation for 14 days with medication. April 6, 2020 was supposed to be the end of the isolation. However, her symptoms persisted so she continued to isolate herself. On April 8, thru the effort of the Local Government Unit she was tested positive thru Rapid Antibody-based Test (Immunologic Method) for COVID-19 and was tested again twice with the same result hence, the referral to the DOH Regional office for confirmatory testing. Last April 13, an oropharyngeal swab was taken, sample sent  to Vicente Sotto Memorial Medical Center in Cebu and just yesterday the result came which is RT-PCR positive for COVD-19. She was transferred yesterday to our referral hospital for observation and management. She is the 5th Covid-19 patient detected here in Region 8. This is not a local transmission.
 READ FULL ARTICLE REFERENCE HERE . . .
Details

Written by

National Nutrition Council RO VIII

Category: News
Hits: 478


With the implementation of Enhanced Community Quarantine (ECQ) brought about by the COVID-19 pandemic, some basic medical commodities are already not available in the market. Maasin City was not spared from the much-needed alcohol being "out-of-stock".

In response to this necessity, the city, in close coordination with the Department of Public Works and Highways and the City Engineering Office, installed 13 handwashing sinks. These are installed in strategic places of the city such as the city hall and the fish, vegetables, meat, and dry market sections of the city's public market.
In the absence of alcohol or hand sanitizer, washing hands with soap and water for at least 20 seconds or more is proven effective in the fight against the spread of various microorganisms including the COVID-19 virus.


READ FULL ARTICLE REFERENCE HERE . . .
Details

Written by

John Paul Roca, DOH RO8

Category: News
Hits: 398
Press Release /  14 April 2020
Department of Health – Eastern Visayas Center for Health Development received today the results from Vincente Sotto Memorial Medical Center (VSMMC). All eight samples are negative for COVID-19.
The negative results were from suspected cases and currently admitted in the referral hospital, provincial hospital and private hospital in the region.
As of today, there are 26 pending results from the 9th batch of samples which was sent to Vincente Sotto Memorial Medical Center (VSMMC) yesterday, April 13, 2020.
"Most of our suspected cases in the region are Severe Acute Respiratory Infection (SARI) cases.